Track and Field Tackles Diversity
By Vickie Croley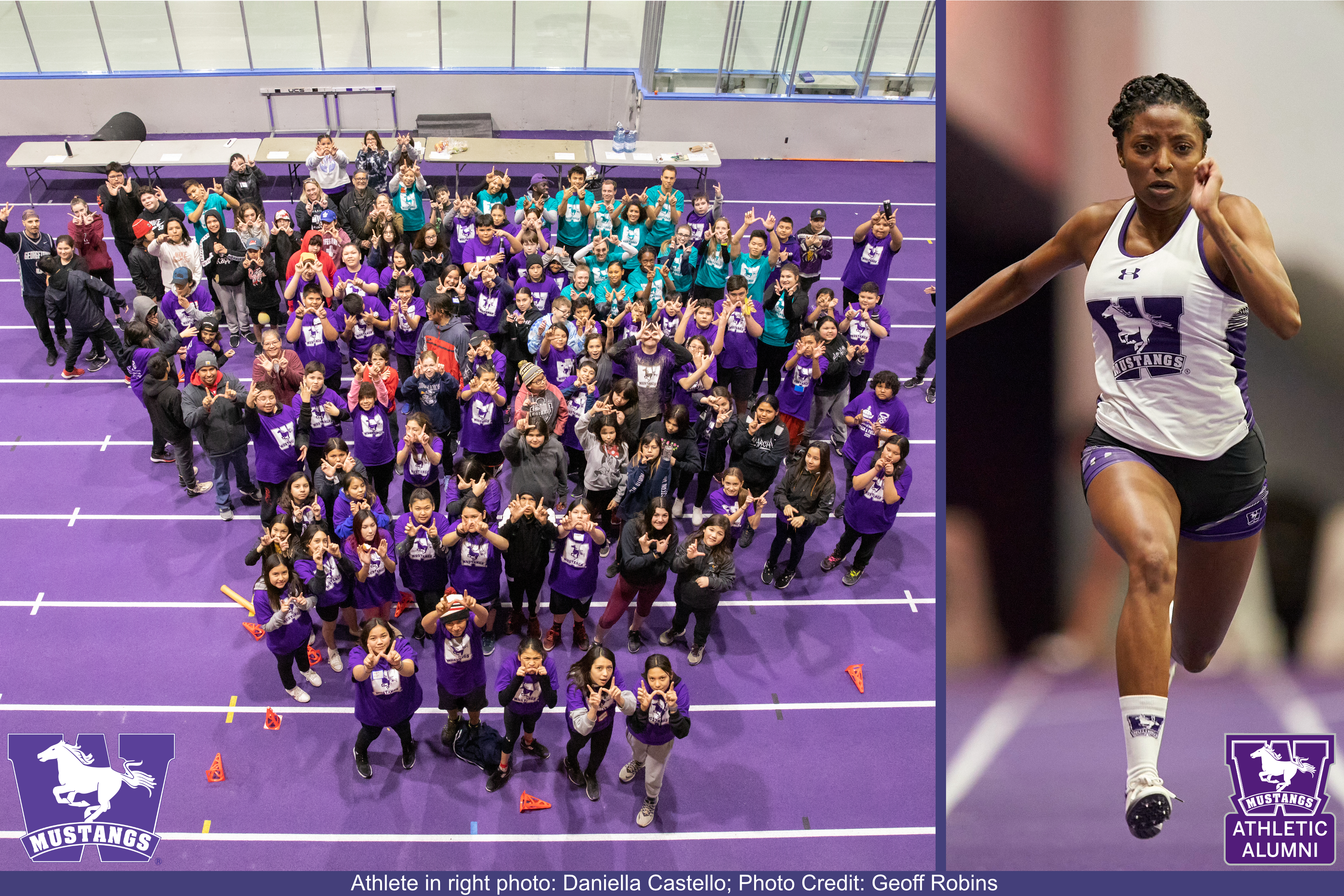 This year was such a different year for everyone. During the summer of 2020 Daniella Castello, a 5th year student-athlete reached out to me with concerns over Black Lives Matters events. Our conversation led to arranging Cassandra Pascal and Alicia Smith, two black alumnae to speak to the current team members regarding racism and how to be an advocate. They spoke about their experiences both while at Western and outside providing excellent ways in which we could gain more knowledge about systemic racism and what we could do.
We continued to have discussions amongst our team which led to appointing Daniella as our teams Equity and Inclusion Captain. This was a new position and I wanted to make sure that all athletes had a voice on our team. Daniella, the whole captains group and I had several discussions about what our student athletes could do to further support the BIPOC community. This led to the Track & Field Equity and Inclusion Task Force being formed to assist with the new initiatives. Initiatives included; further education for the student athletes and staff, Instagram takeovers, profiling black alumni during Black History Month, working with London Sports Connect (a local children's organization that seeks to create and promote multicultural acceptance at a young age through sport), initiating fundraising for a Scholarship and continuing to host the Indigenous Track and Field Day.
One of our new initiatives was organizing a virtual race where we raised over $12,000 for a newly created Track & Field Black, Indigenous and Racialized Award. During the month of March 2021, participants were challenged to run, walk, bike (or any method of choice) 50 km. The team encouraged everyone to reach out to alumni, friends and family for support, which not only raised funds for the scholarship, but offered physical and mental health benefits to all those who participated. Two of our top donors included Alumni; Jon Forman and Trevino Betty.
Sophia Beraldo, a third year student athlete on both the track and cross country teams studying Media, Information and Technoculture, was one of the top fundraisers of this event. Beraldo has expressed her gratitude to her family for their support in this event. "I am very passionate about the initiative; I think the scholarship is an incredible opportunity and I am fortunate that my family feels the same way. I have a few Western grads in my family who see the same value in this fundraiser as I do and have been very generous with donations."
When Daniella was asked what she was most proud of accomplishing in her role as Equity and Inclusion Captain her response was; "The significant accomplishment of securing financial support for racialized student athletes. Knowing there is commitment to provide aid annually to multiple student athletes on the track and field team is something I'm proud of." she continued, "it truly has been a pleasure being able to support the team. I'm looking forward to seeing new accomplishments."
For the last 15 years, the Western University's Indigenous Student Centre and Track & Field Team have collaborated to organize a one-day event for grade 7 and 8 Indigenous students from elementary schools across Southwestern Ontario. This began as an event that former Men's Basketball Coach and Kinesiology Professor, Craig Boydell had his students organize. A few track and field athletes were in his inaugural class and we have continued running the program ever since. The event allows participants to learn and experience basic track and field activities. Our event also fosters the benefits of a healthy, active lifestyle, teamwork, and school spirit. Over 100 Indigenous youth attend this event each year. The event creates a growing sense of familiarity and connection with the Track and Field Team and the Indigenous Community at Western. In the last two years, this event has focused even more on building our Track and Field Athletes' capacity to create stronger relationships with our student participants. We have facilitated this by providing historical education of Indigenous peoples.
This year we were successful in attaining an Indigenous Learning Fund to enhance this long-standing program by hosting a virtual educational event. With the grant we organized the material for the "day" as well as had a guest speaker for our team, Dallas Soonias. Dallas is a former professional volleyball player and was a national team member for 15 years! He was born in Saskatoon, but grew up in Red Deer, Alberta and is registered in Cape Crocker reserve in Ontario. Dallas is proud to be the first male Indigenous Canadian to represent Canada at the highest level of his sport and feels honored and blessed that the game he loves has taken him to all the corners of the planet. He always keeps in mind when he put on the jersey, he's not just representing Canada, but also the First Nations peoples. He spoke to our team about Indigenous history, the impact of the Indian Act, 1876, including the Indian Residential Schools system and made connections to current barriers to post-secondary education for Indigenous peoples, the Call to Action 87 of the Truth and Reconciliation Commission, as well as how sport opportunities like our Indigenous Track and Field Day provide such valuable experiences for the Indigenous youth in our community.
For this year's virtual event we made seven videos that were used in schools as part of their online education program. We worked with ten student athletes and Mustang Alum, Taylor Ehrhardt, filmed and edited the videos. We then had a student in Teachers College make a guidebook that was sent out with the videos to the teachers. The feedback from the participants and the teachers was very positive.
During the difficult pandemic year, it was very rewarding to see how our student athletes embraced several initiatives to address the racial climate and do so much good. I'm proud to be their coach and know that the future is in good hands.
Vickie Croley
Head Track & Field Coach
Western University