Alumni Book Club
Powered by PBC Guru
Book-lovers unite!
Connect with the Western community online to read and discuss a variety of engaging books of genres ranging from novels to memoirs, social justice to personal growth, and more.
Joining the book club is completely free and exclusive to Western Alumni and Friends.
How it works:
Pick up a copy of the book- at your library, The Book Store at Western, Western Libraries or online to enjoy. Book club members will connect through a private forum where they can discuss the current book and network with each other. We will spend about two months on each book that take an average of nine hours to read cover to cover. If you have between one and two hours a week to read, you can make it happen! Plus, you don't have to commit to reading every book—we're not grading you.
Current Reading Period: August 4 - October 12
No Great Mischief by Alistair MacLeod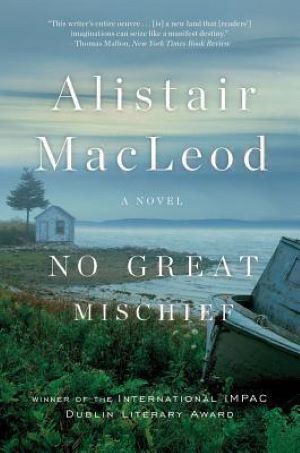 The story of a fiercely loyal family and the tradition that drives it.
Generations after their forebears went into exile, the MacDonalds still face seemingly unmitigated hardships and cruelties of life. Alexander, orphaned as a child by a horrific tragedy, has nevertheless gained some success in the world. Even his older brother, Calum, a nearly destitute alcoholic living on Toronto's skid row, has been scarred by another tragedy. But, like all his clansman, Alexander is sustained by a family history that seems to run through his veins. And through these lovingly recounted stories-wildly comic or heartbreakingly tragic-we discover the hope against hope upon which every family must sometimes rely.

Alistair MacLeod was ten his family moved to a farm in Dunvegan, Inverness County on Nova Scotia's Cape Breton Island. After completing high school, he attended teacher's college in Truro and then taught school. He studied at St. Francis Xavier University between 1957 and 1960 and graduated with a BA and B.Ed. He then went on to receive his MA in 1961 from the University of New Brunswick and his PhD in 1968 from the University of Notre Dame. A specialist in British literature of the nineteenth century, MacLeod taught English for three years at Indiana University before accepting a post in 1969 at the University of Windsor as professor of English and creative writing. During the summer, his family resided in Cape Breton, where he spent part of his time "writing in a cliff-top cabin looking west towards Prince Edward Island.
Next Reading Period: October 13-December 15
The Marriage Portrait by Maggie O'Farrell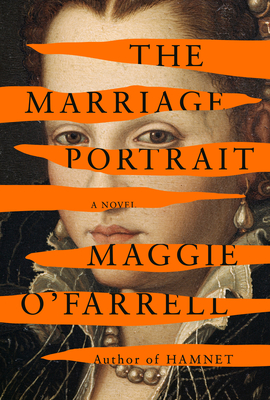 The author of award-winning Hamnet brings the world of Renaissance Italy to jewel-bright life in this unforgettable fictional portrait of the captivating young duchess Lucrezia de' Medici as she makes her way in a troubled court.
Florence, the 1550s. Lucrezia, third daughter of the grand duke, is comfortable with her obscure place in the palazzo: free to wonder at its treasures, observe its clandestine workings, and devote herself to her own artistic pursuits. But when her older sister dies on the eve of her wedding to the ruler of Ferrara, Modena and Reggio, Lucrezia is thrust unwittingly into the limelight: the duke is quick to request her hand in marriage, and her father just as quick to accept on her behalf.
Having barely left girlhood behind, Lucrezia must now enter an unfamiliar court whose customs are opaque and where her arrival is not universally welcomed. Perhaps most mystifying of all is her new husband himself, Alfonso. Is he the playful sophisticate he appeared to be before their wedding, the aesthete happiest in the company of artists and musicians, or the ruthless politician before whom even his formidable sisters seem to tremble?
As Lucrezia sits in constricting finery for a painting intended to preserve her image for centuries to come, one thing becomes worryingly clear. In the court's eyes, she has one duty: to provide the heir who will shore up the future of the Ferranese dynasty. Until then, for all of her rank and nobility, the new duchess's future hangs entirely in the balance.
Full of the beauty and emotion with which she illuminated the Shakespearean canvas of Hamnet, Maggie O'Farrell turns her talents to Renaissance Italy in an extraordinary portrait of a resilient young woman's battle for her very survival.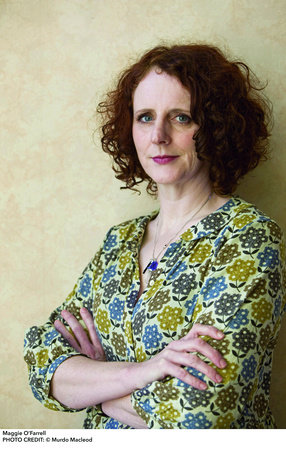 Maggie O'Farrell (born 1972, Coleraine Northern Ireland) is a British author of contemporary fiction, who features in Waterstones' 25 Authors for the Future. It is possible to identify several common themes in her novels - the relationship between sisters is one, another is loss and the psychological impact of those losses on the lives of her characters. She lives in Edinburgh.

Joining the alumni book club is the perfect way to stay connected with Western, the friends you've made, and learn something new at the same time. All this on your own timeline and from the comfort of your home!
PBC Guru manages professional book clubs for companies, libraries, and alumni associations. They will be moderating our book club to help make this program a great experience for all participants. Please email them at info@pbc.guru with any questions or visit their website at http://www.pbc.guru to see more of what they do.