Alumni Book Club
Book-lovers unite!
Connect with the Western community online to read and discuss a variety of engaging books of genres ranging from novels to memoirs, social justice to personal growth, and more.
Joining the book club is completely free and exclusive to Western Alumni and Friends.
How it works:
Pick up a copy of the book- at your library, Western's bookstore or online to enjoy. Book club members will connect through a private forum where they can discuss the current book and network with each other. We will spend about two months on each book that take an average of nine hours to read cover to cover. If you have between one and two hours a week to read, you can make it happen! Plus, you don't have to commit to reading every book—we're not grading you.
Current Reading period
May 27- July 31, 2022
Nowhere Girl by Cheryl Diamond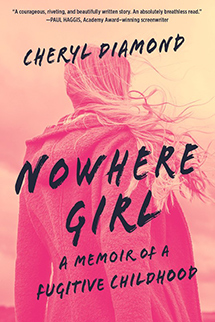 Nowhere Girl: A Memoir of a Fugitive Childhood is a "breathless" story about growing up in a family of outlaws. To the young Cheryl Diamond, life felt like one big adventure, whether she was hurtling down the Himalayas in a rickety car or mingling with underworld fixers. Her family appeared to be an unbreakable gang of five. One day they were in Australia, the next in South Africa, the pattern repeating as they crossed continents, changed identities, and erased their pasts. What Diamond didn't yet know was that she was born into a family fleeing from the highest international law enforcement agencies, a family with secrets that would eventually catch up to all of them. By the time she was in her teens, Diamond had lived dozens of lives and lies, but as she grew older, love and trust turned to fear and violence, and her family—the only people she had in the world—began to unravel. She started to realize that her life itself might be a big con, and the people she loved, the most dangerous of all. With no way out and her identity burned so often that she had no proof she even existed, all that was left was a girl from nowhere. Surviving would require her to escape, and to do so Diamond would have to unlearn all the rules she grew up with. Wild, heartbreaking, and often unexpectedly funny, Nowhere Girl is an impossible-to-believe true story of self-discovery and triumph.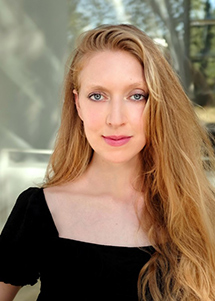 Cheryl Diamond is now a citizen of Luxembourg and lives between there and Rome. Her behind-the-scenes account of life as a teenage model, Model: A Memoir, was published in 2008. Diamond´s second book, Naked Rome, reveals the Eternal City through the eyes of its most fascinating people. Her new book, Nowhere Girl: A Memoir of a Fugitive Childhood, is available now.
Joining the alumni book club is the perfect way to stay connected with Western, the friends you've made, and learn something new at the same time. All this on your own timeline and from the comfort of your home!
In lieu of a registration fee for this club, please consider making a donation to Western Libraries' Creating the Future Fund – Toward Western at 150. Your gift to this endowment makes it possible for libraries to meet the changing needs of Western students and researchers.
PBC Guru manages professional book clubs for companies, libraries, and alumni associations. They will be moderating our book club to help make this program a great experience for all participants. Please email them at info@pbc.guru with any questions or visit their website at http://www.pbc.guru to see more of what they do.