Western Mustangs Sports Hall of Fame
The Western Mustangs Sports Hall of Fame honours outstanding contributions to Western Mustang Athletics in three categories: Athlete, Builder and Builder/Athlete.
The awards are presented by the Western Mustangs Athletic Alumni, which was formed in 2015 with the merging of Western's two athletic alumni chapters, The "W" Club and the Women's Athletic Alumnae (WAA). Previous inductees of the "W" Club Hall of Fame and the WAA Elfrida Berzins Awards are automatically inducted to the Western Mustangs Sports Hall of Fame.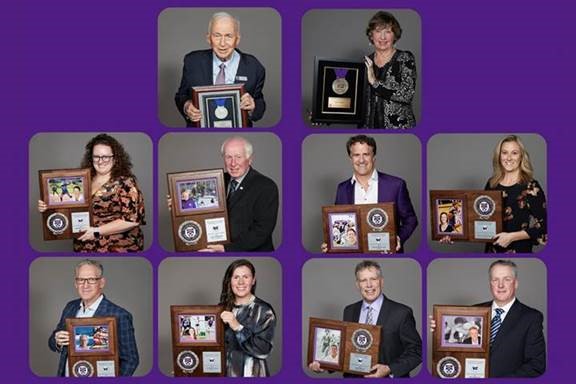 Please consider a nomination for the Lifetime Achievement, Individual or Team category.
Inductees are traditionally recognized at the Western Mustangs Sports Hall of Fame Dinner held on the Friday evening of Homecoming Weekend.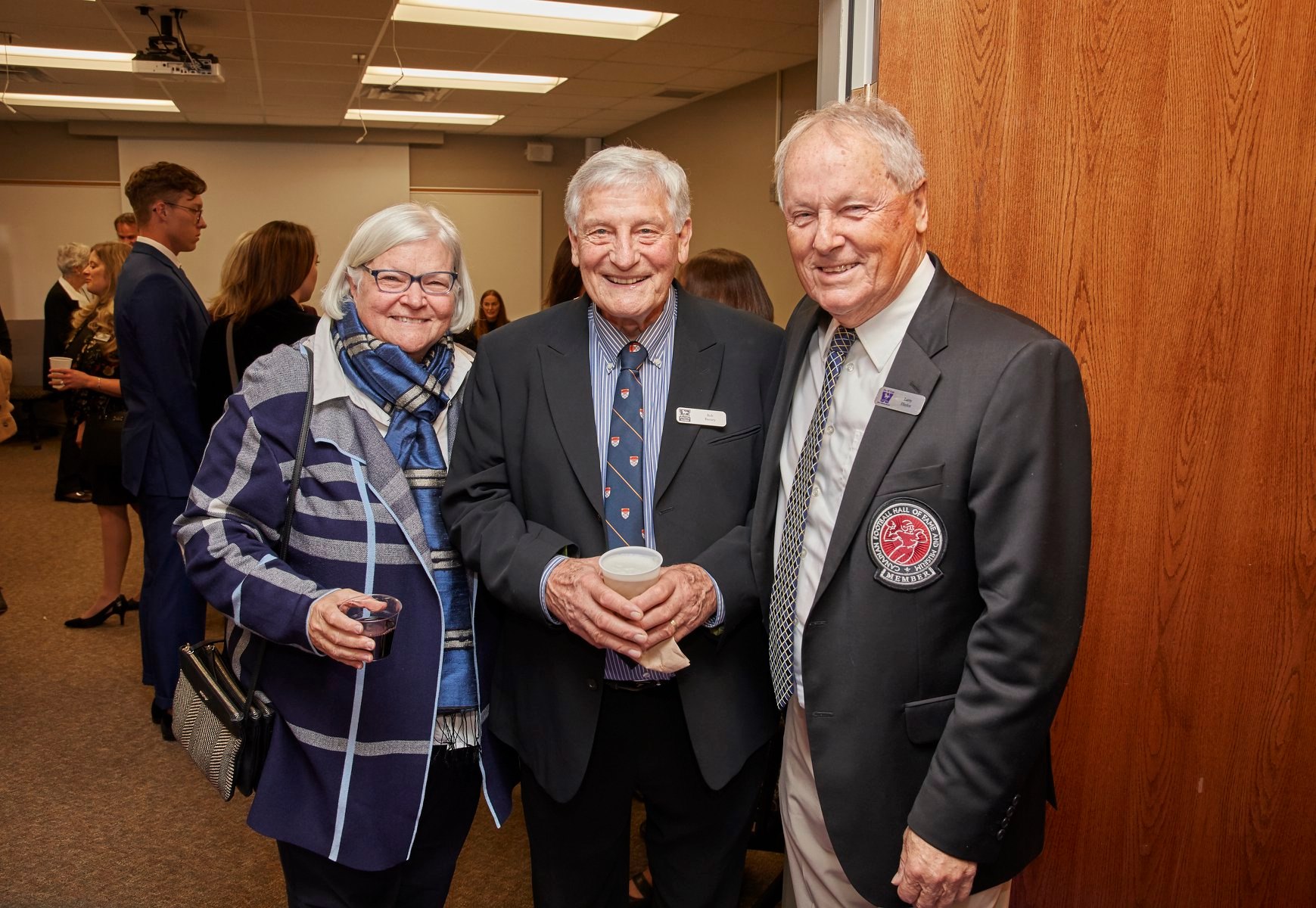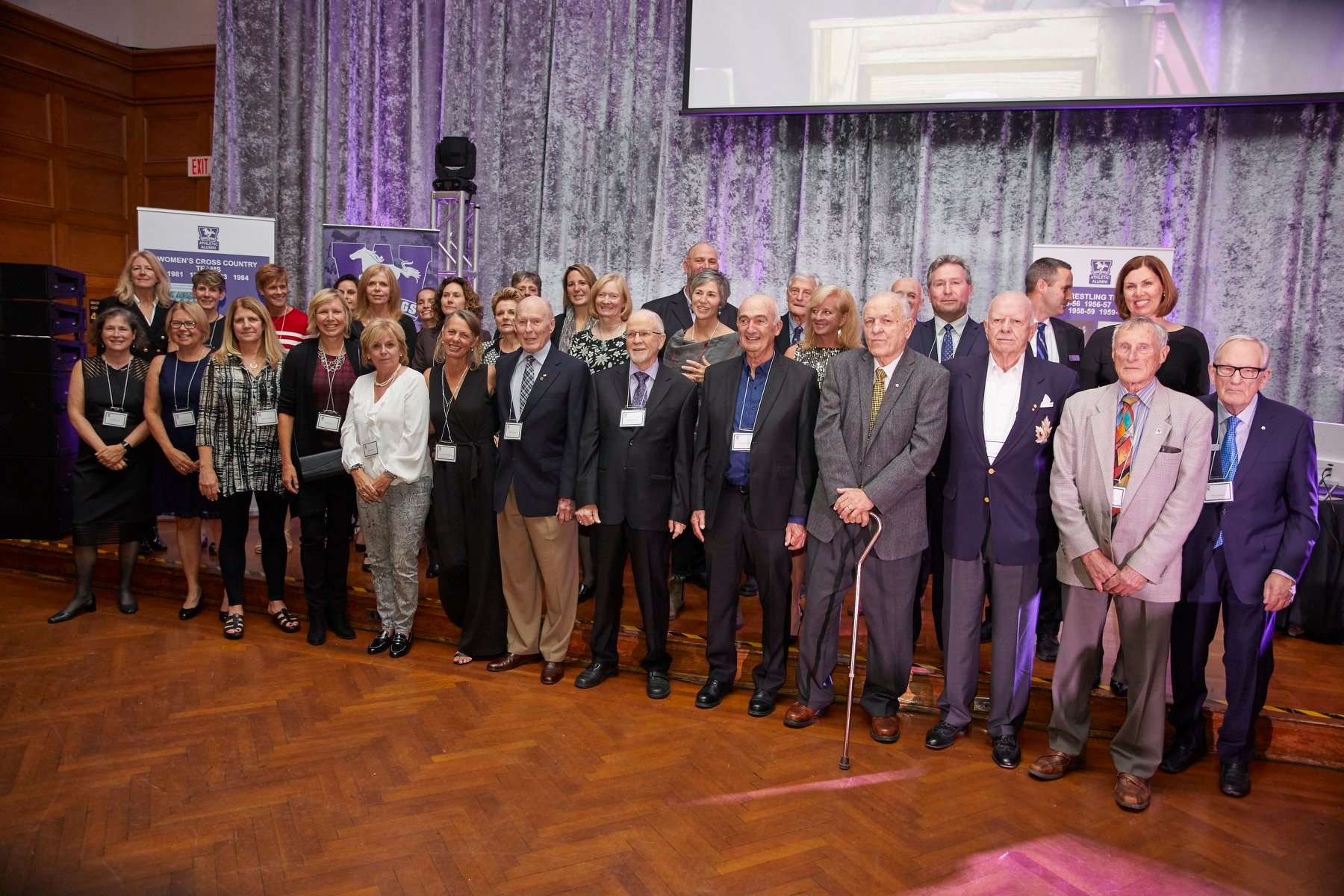 We were thrilled to be able to celebrate the 2021 Inductees in person at a dinner held on November 19, 2021.
To see a recording of the event, please click here and photos can be found here.
Congratulations to the 2021 Western Mustangs Sports Hall of Fame Inductees for your Outstanding Contributions to Western Mustangs Athletics!
Lifetime Achievement Award Recipients:
Individual Inductees:
Michael Forgeron – Men's Rowing
Dave Sapunjis – Men's Football
Bob Robinson – Men's Wrestling
Jen Cotten – Women's Track and Field
Amanda Anderson – Women's Basketball
Kristina Lemon - Women's Softball
Men's and Women's Builder/Athlete
David Edwards –Builder – Women's Volleyball/Ice Hockey, Athlete – Men's Ice Hockey
Dave Mills –Builder - Men's & Women's Cross Country/Track and Field, Athlete -Men's Cross Country /Track and Field
Team Inductees:
2004 and the 2005 Women's National Champion Rugby Teams
1990-91 Men's National Champion Basketball Team
For the full list of previous inductees, please visit the John P. Metras Sports Museum website.