Grigenas Counselling & Consulting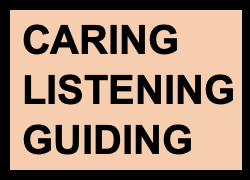 Daina Grigenas, MSW'14
ONLINE from Hamilton, ON
grigenas@gmail.com
I help professionals, medical residents, post-graduate students and entrepreneurs feel empowered and less stressed in their high-performance environments. By providing guidance to those facing challenges, I support the process of change during life transitions. Together we work to explore areas that may be causing symptoms, patterns of behaviour and learn how to accept your own feelings while creating a deeper sense of self. I empower clients with skills development to overcome barriers through creative problem solving and assist individuals to develop insight to enhance their resilience towards accomplishing their goals.
Western Alumni Discount
Please inquire for information about my special offer for Western alumni.