Envirolum Consulting Inc.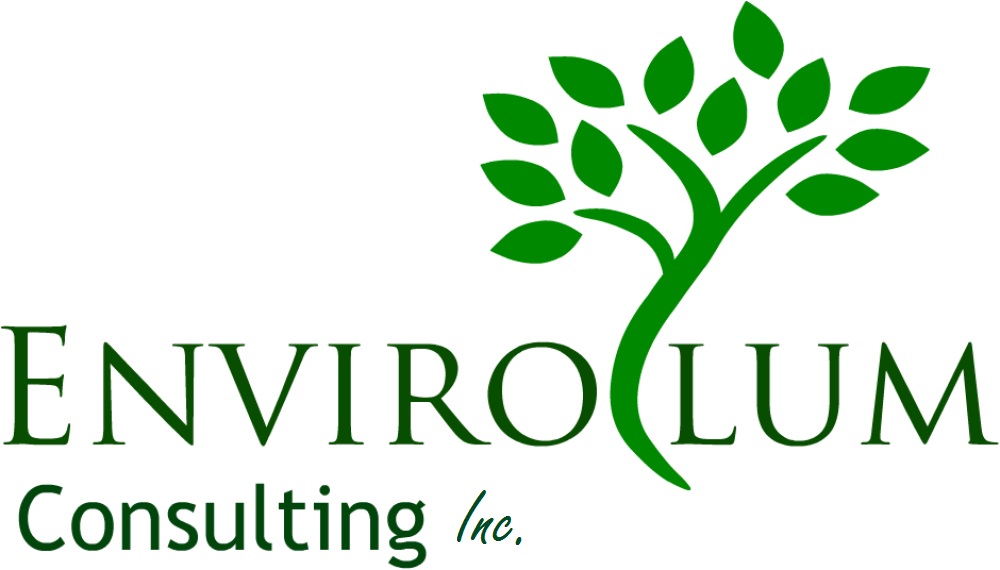 Connie Lum, BSc'98
ONLINE from Kitchener, ON
connie@envirolum.com
Envirolum Consulting Inc. offers consulting services for environmental management, and regulatory compliance requirements, as well as occupational hygiene testing for workplace air and noise. Services offered include Environmental Compliance Audits, annual emissions reporting (NPRI, O.Reg.127, TRA); Toxic Substance Reduction Planning; ECA applications including O.Reg.346 and AERMOD modelling, preparing Emission Summary & Dispersion Modelling (ESDM) reports and conducting acoustic assessments. Additional services also include development and implementation of procedures and programs for Environmental Management Systems to align with ISO 14001 Standard. MISSION: Envirolum's mission is to assist clients to become a sustainable leader in their industry and excel in environmental compliance. Envirolum is committed to minimizing the environmental impacts of human activities, one client at a time. CORE VALUES: Social Responsibility & Sustainability As a member of our society, we strongly value the importance of giving back to the community. We incorporate sustainable principles into our daily practices, business strategy, and culture. Accountability and Fairness We promise to take responsibility for our actions. We strive to do what is fair for our clients and for each other. Build Strong Relationships We believe in open, authentic communication in a positive environment. Honesty, respect, and transparency are important factors in building strong relationships with our clients. Collaboration and Partnership We believe in supporting others, working together, and sharing our experiences in pursuit to create opportunities for a better future. Continuous Improvement We strive to continually improve our services and practices and believe in life-long learning. Excellence We aim to provide value and quality delivered beyond expectations. We take pride in delivering the highest quality service in a timely and cost-effective manner.