Trinidad and Tobago

Alumni Ambassador
Your Alumni Ambassador can help you: expand your local network; make connections with fellow alumni; bring your ideas back to campus; and keep you informed about upcoming alumni events and initiatives. Connect today!
---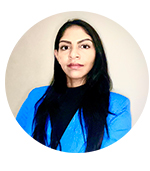 Candice Ali, BA'18 double major in Criminology and Geography
Interests: exercising, outdoor activities, painting, travel, volunteering for social justice.
Email:
candicemali3@gmail.com

I'm an Alumni Ambassador because:
"In a country like Trinidad and Tobago that is so diverse and unique, it is lovely to connect with individuals who have commonalities and a foundation in the Canadian community. This will allow us to continue to foster Western culture and maintain positive relationships with individuals from multidisciplinary backgrounds"
---