Toronto, ON

Alumni Ambassador
Your Alumni Ambassador can help you: expand your local network; make connections with fellow alumni; bring your ideas back to campus; and keep you informed about upcoming alumni events and initiatives. Connect today!
---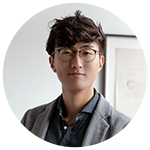 Danny Chang, BSc'20
Profession: Director of Growth, Delphic Research
Interests: I love staying active and enjoy yoga, running (Toronto is definitely a runner's city!), bouldering, golf, and CrossFit. On the weekend, you can find me exploring a new restaurant in the city or working on becoming a better home cook. I love to travel to new cities and countries, usually with just my backpack.
Email:
danny.chang@delphicresearch.ca

"Growing up in a small town near Windsor, my time at Western changed the trajectory of my life. Some of my most important relationships, as well as my career, are thanks to my time on campus. If you're wearing a Western t-shirt in public, there's a good chance I'll run across the street to compliment your outfit."


---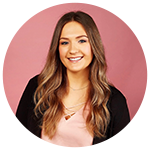 Kyra Mackenzie, BA'16
Profession: Customer Success Lead
Interests: Health and wellness, dancing, group fitness, traveling, community events, swimming, painting and sketching
Email:
kyramackenzie@rogers.com

"The experiences I had and the people I met at Western University truly impacted my life for the better. The community feel of Western has always stuck with me and I wanted to make sure that I could perpetuate that community long after university. I am thrilled to be given the opportunity to help and connect with Western alumni in Toronto."
---
Upcoming Events
Check back regularly for upcoming events!
Past Events