Toronto, ON

Alumni Ambassador
Your Alumni Ambassador can help you: expand your local network; make connections with fellow alumni; bring your ideas back to campus; and keep you informed about upcoming alumni events and initiatives. Connect today!
---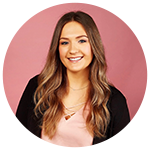 Kyra Mackenzie, BA'16
Profession: Customer Success Manager, Global Enterprise, Ezra
Interests: Health and wellness, dancing, group fitness, traveling, community events, swimming, painting and sketching
Email:
kyramackenzie@rogers.com

"The experiences I had and the people I met at Western University truly impacted my life for the better. The community feel of Western has always stuck with me and I wanted to make sure that I could perpetuate that community long after university. I am thrilled to be given the opportunity to help and connect with Western alumni in Toronto."
---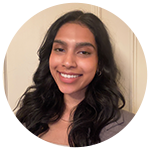 Maryam Khan, Honours, BHSc, 2022
Interests: Travelling, hanging out with my friends, hiking
Email:
mkhan922@uwo.ca

"It's a wonderful opportunity to stay connected with the Western community beyond the school itself. I have gained valuable experiences and created lifelong friendships that have greatly influenced the person I am today."
---
Upcoming Events
Check back regularly for upcoming events!
Past Events