Shanghai, China

Alumni Ambassador
Your Alumni Ambassador can help you: expand your local network; make connections with fellow alumni; bring your ideas back to campus; and keep you informed about upcoming alumni events and initiatives. Connect today!
---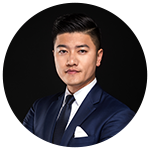 Linus Lin, BMOS'07
Profession: Banker HSBC
Interests: Basketball, Golf, Travelling
Email: linus.uwo@gmail.com
Phone Number: 0086-13611823093
Wechat: linuszhenlin

My university life at Western was the best moment in my life. It is my honor to be the Alumni ambassador in Shanghai. I will do my best to help Western students and alumni in China. Please reach out to me if you want to meet new friends and alumni in Shanghai.
---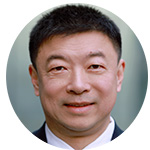 Tony Jaw, BA'94
Profession: Trade, Investment, Consulting, and Advisory
Email: tjaw11@outlook.com
Phone Number: +86-13601751733
Wechat: tonyjaw

I'm an Alumni Ambassador because:
As a purple and proud Western alum, I am passionate about promoting and strengthening Western's presence in Shanghai through the alumni network. My positive experiences and friendships at Western have inspired me to act as a bridge that connects alumni in Shanghai with each other and with Western.
---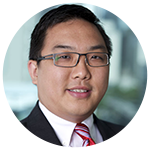 Wallace Chu, BA'97
Profession: Engineer and Sporting Event Management
Interests: Sports, Travelling, Photography, Music
Email: wallace@powerplayse.com
Wechat: chuwally

My time at Western was integral to my development both professionally and personally. As a "Purple and Proud" Western alumnus, I am keen to share my past experiences as a student, and support and connect with both current students and alumni in different cities across China and beyond.
---
Upcoming Events
Check back regularly for upcoming events!
Past Events
Video