Dubai
Alumni Ambassador
Your Alumni Ambassador can help you: expand your local network; make connections with fellow alumni; bring your ideas back to campus; and keep you informed about upcoming alumni events and initiatives. Connect today!
---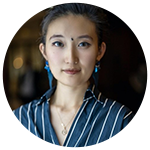 Jane Cai, BMOS'15
Profession: Business Strategy and Service Design
Interests: Reading, Travelling, Kickboxing, Entrepreneurship
Email: jane@airdot.ca
Phone Number: +971 504966493

The transformative experiences and lifelong friendships I cultivated during my time at Western University have shaped my identity and aspirations. I am truly excited about the prospect of leveraging this role to give back and foster connections within the Western community. As an Ambassador, I envision myself assisting fellow students and alumni as they navigate their journey, particularly in the vibrant landscape of Dubai. This role aligns perfectly with my passion for facilitating meaningful connections and offering guidance to those seeking to establish themselves in a new environment.
---