California(Southern), US

Alumni Ambassador
Your Alumni Ambassador can help you: expand your local network; make connections with fellow alumni; bring your ideas back to campus; and keep you informed about upcoming alumni events and initiatives. Connect today!
---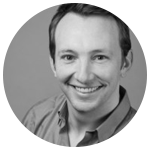 Ryan Sinclair, BSc'03 (Biology)
Profession: Senior Manager, Global Marketing, Amgen
Interests:
"I love the food scene in L.A., so checking out the latest restaurants is always a hobby of mine. Since my husband and I recently purchased a weekend home in Palm Springs, I'm getting more into home decorating, while brushing up on my golf game. I'm also a proud 'pet parent' to a four-year-old mini labradoodle, so wherever I go on weekends, she usually comes with me!"
Email:
ry.sinclair@gmail.com

Why it's important for alumni to connect with each other, and with Western: "First and foremost, it's a great way to help build your network, especially in a new city. And, in a city as unique and vast as L.A., it's so nice to be able to connect with people who have had similar experiences, providing a foundation of commonality, Canadian commonality, that is sometimes hard to find. It's also great to reminisce about one of the best times in our lives, while also keeping abreast of what's going on at one of our country's best universities."
---
Upcoming Events
Check back regularly for upcoming events!
Past Events